Jeopardy Champions!
The 2017 Southern Regional Meeting of the Society of General Internal Medicine (SGIM) was held Feb 10-12 in New Orleans, LA. Our team of erudite residents – R3 Carlos Cardenas, R2s Nitin Kondamudi and Timothy Brown, and R1 Grace Liu – did UTSW proud by beating 7 other teams to clinch first place in the Jeopardy tournament!
After coming in a close second in 2016, the UTSW team returned to the stage with renewed thirst and took an early lead with rockstar-level answers including:
Southern Tick-Associated Rash Illness (STARI) and its Lone Star tick vector
Trousseau's sign
Idarucizumab for Dabigatran reversal
Cheyne-Stokes respiration
The rare prion-mediated Kuru disease
With a runaway lead of 2800 points to 1000 going into final jeopardy, the team pulled out an effortless win after gambling 0 points in the final round.
The UTSW IM team are also this year's Texas ACP jeopardy (Doctor's Dilemma) champions and are headed to Nationals in 6 weeks. They are looking to build a bigger pool of players – interested candidates can reach out to Carlos, Tri or Arjun for further details.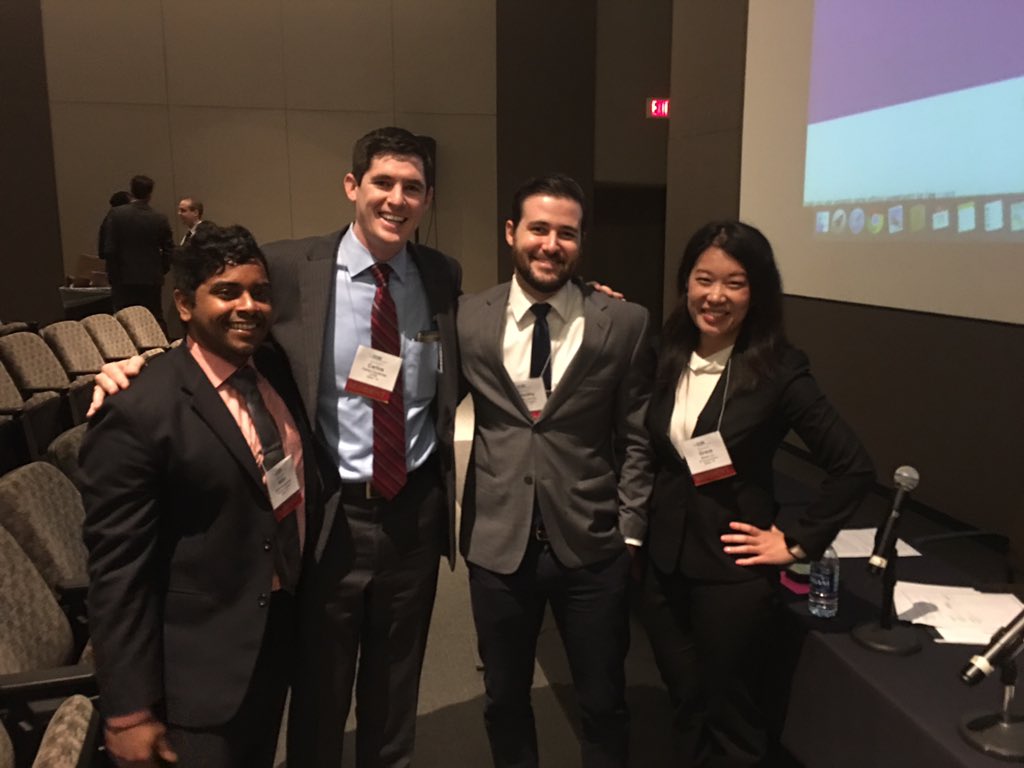 Published in JAMA!
Our residents Christina Yek and Arjun Gupta teamed up with Dermatology faculty Dr Melissa Mauskar to publish a Parkland-strong Clinical Challenge case in JAMA this week. "A previously healthy man in his 40s presented with 4 days of fever and a rash…" Think you know the answer? View the case and take the challenge!